Getting to Know West Coast Vitality
Who We Are
WestCoast Vitality believes in helping people overcome their challenges and move forward towards the life they want to be living. We offer a variety of services from in-person and online counselling to psycho-educational workshops to consulting and speaking engagement services.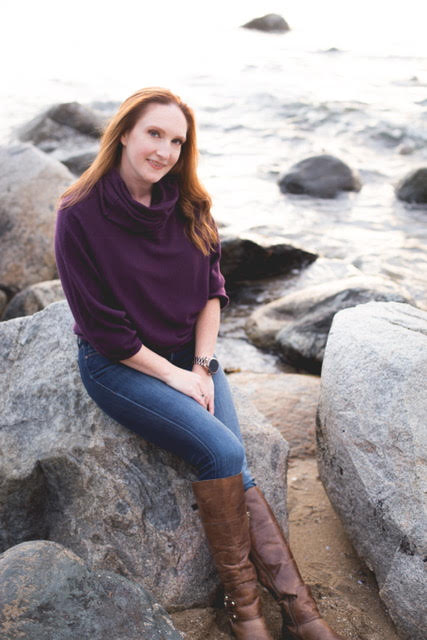 Our Approach
At WestCoast Vitality, we believe in developing a strong client-therapist relationship from day one. Creating a foundation of trust will allow you to explore difficult topics, overcome barriers, gain clarity, and ultimately move towards the life you want to lead. We believe that for counselling to be effective, it must reflect client driven goals. Your therapist will work collaboratively with you to identify what you want to get out of counselling as well as to address any challenges you face along the way. Together, you and your therapist will determine the most effective approach for your particular situation, one that best reflects your individual strengths and needs.

Metaphorically speaking, in the maze that can be navigating challenging emotions or situations, the counsellor acts as a helicopter scout in helping you navigate your way clear. They won't be the expert in your life. They will rely on you to provide the first-hand knowledge of what's going on. In return, they'll offer you an unbiased perspective on your situation as well as tools and support based on their professional experience.

We believe that having a safe, confidential place to be completely honest without fear of judgement (or repercussion) as well as having an unbiased professional you trust to confide in can be wonderful tools for healing no matter what the issue being faced happens to be.
About Us
Owner and operator of WestCoast Vitality, Rebekkah Stainton, is a Registered Clinical Counsellor with extensive experience working with a diverse client base who are struggling with a variety of issues including Anxiety, Depression, Stress, Trauma, Relationship Conflict, and Sexuality. Rebekkah has a background in a variety of therapeutic styles both cognitive (such as Dialectical Behaviour Therapy, Cognitive Behavioural Therapy, Solution-Focused Therapy, Neurosequential Model, Emotion-Focused Therapy, etc.) as well as expressive (such as Art, Movement, and Sand Tray work). In addition to her excellent clinical skills, Rebekkah has a proven track record as a speaker, facilitator, and clinical supervisor. She is a highly dynamic, engaging, and empathetic individual who enjoys helping others bring out the best within themselves.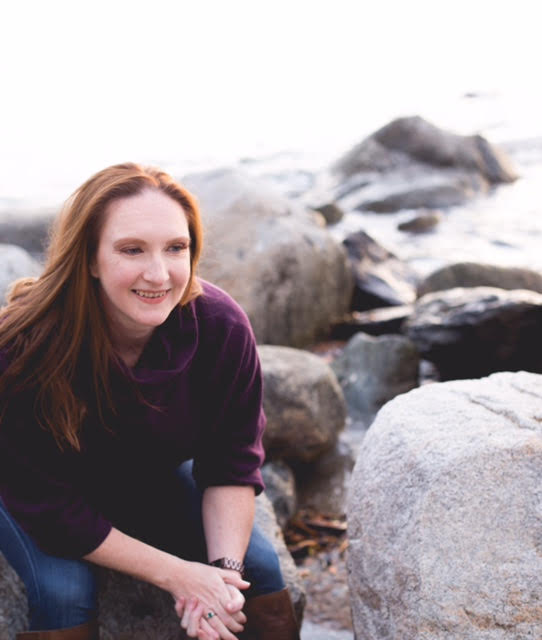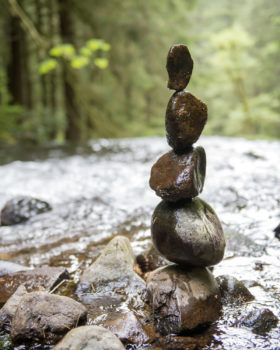 Areas of Special Interest
Anxiety and Stress

In today's world, stress is unavoidable. While stress itself is not inherently negative, when it gets out of control it can become problematic and even contribute to an overwhelming feeling of anxiety.

Anxiety affects a great deal of the population and Rebekkah enjoys assisting individuals struggling with this pervasive issue to break free from the restrictions that anxiety can put on their lives.

Rebekkah also offers several workshops that focus on understanding of what anxiety is and how it can impact people on multiple levels as well as provide some of the tools that exist to combat anxiety and manage stress.

Trauma and Sexual Abuse

When someone has experienced a traumatic event or series of events, the resulting impact can influence many areas of their life (e.g. work, relationships, self-esteem, etc.) and overwhelm their ability to cope.

The fall-out of trauma can take many forms including confusion, negative self-image, shame, guilt, anger, deep sadness, grief, anxiety, depression, feelings of isolation/ loneliness, nightmares, intrusive thoughts, as well as physical challenges.

In addition, things that once helped us survive during a dark period in our lives (e.g. substance use, self-harm, need to control surroundings, etc.), can now hinder our ability to thrive in our life.

Rebekkah has many years of experience helping people identify how traumatic events are currently impacting them then assisting them with moving beyond the shadows acting as barriers so they can return to feeling in control of their life and hopeful about their future.

Youth

Adolescence can be a very challenging time for many young people. It is a time when many individuals are beginning to develop their own sense of identity. With the ever-increasing advancement of technology, there is more pressure on teens than ever.

The problems they face can include family conflict, bullying, struggles with friends, distorted body image, thoughts of suicide or self-harm, anxiety, confusion about the future, and so many more. It can be difficult for teens to talk to their parents and sometimes even their friends about what they're going through.

Rebekkah has been helping youth work through challenges for many years, employing a combination of talk-based therapy and expressive tools reflective of the transition from childhood into adulthood.

Healthy Body Image and Sexuality

Rebekkah is passionate about helping people feel positive about themselves in many ways including helping to increase their overall comfort level with their sexuality and/ or their physical body. Rebekkah works with concerns relating to an individual's physical and sexual sense of self. This includes concerns around body image distortion, physical confidence, performance anxiety, sexual barriers in relationships, gender identity, poly-amorous relationships, fetishism, repression, high risk sexual behaviour, and sexually based addictive behaviour.

Relationships & Families

Our relationships play a key role in our lives and Rebekkah believes in the importance of nurturing those relationships. Couples and families face a variety of challenges their ability to build and maintain healthy relationships.

When times get tough and communication becomes strained, it can be beneficial to engage a counsellor as an impartial third party who can help you to work through the issues at hand, allowing everyone to have a voice, and move forward from a place of strength and positivity.